Wellness is a collaborative effort between the Human Resource team, pastors, and various departments. By working together, programs and information are communicated accordingly and aimed at achieving key objectives.
Wellness initiatives are coordinated through the Diocesan Wellness Coordinator. To reach the Wellness Coordinator, please email phudak@dioceseofcleveland.org.
To encourage employees to adopt and maintain healthy lifestyles and manage chronic conditions, the Diocese of Cleveland has identified key objectives:
Empower and educate
Increase and build motivation
Create an environment of well-being that encompasses an employee's mental, spiritual and emotional state as well as their productivity and ability to perform at the peak of thier capabilities
Allow wellness to support diocesan health plan offerings
Provide wellness events such as health screenings, health fairs, meetings, webinars and wellness challenges
Facilitate access to healthcare providers
Diocese Wellness Bulletin (bi-monthly)
The Diocese partners with 3rd party entities to help you in your path to wellbeing. Have you checked out these resources?
Learn about the Lark program for weight loss, at no additional cost for members. Ready to join? Click Here.
Read more about the PeopleOne Health portal below or Click Here to visit the portal directly to register for articles, trackers, recipes and more.
Take advantage of nearly 50% off WW. Provide your name, DOB, email, address, phone and Medical Mutual ID number to enroll in Digital, Digital + Studio or WW for Diabetes. (You will be contacted within three business days to complete your enrollment). Call 800-251-2583 or email WeightWatchers@MedMutual.com.
Here at Diocese of Cleveland, your health and wellness are top priority. We strive to equip our team with the right tools and resources to guide you to be the best and healthiest version of YOU. That is why we are excited to launch the PeopleOne Health portal, brought to you by our partners at the Oswald Companies through Wellness+.
Your PeopleOne Health portal is your one stop shop for all things wellness. You'll be able to access challenges, tools, trackers and other healthy living resources such as recipes, articles and educational courses. You can even download the PeopleOne Health app to access everything on-the-go!    
Activate your PeopleOne Health account to get started today!
Type in your email and click Continue.
Fill in your information and click Create Account.
Check your email for a message from PeopleOne Health.
Click the verification link in your email to create your password and complete account set-up.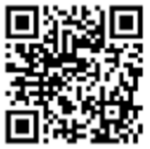 Note: You must first activate your account via the link below on a web browser before logging in on the app. Downloading the app is not required to participate.
View a step-by-step tutorial walking you through the activation process.