The healthcare you want. The convenience you need. The savings you deserve.
If you are enrolled in the Catholic Diocese of Cleveland MMO PPO plan you can get these benefits & more
FIND AN EXPERIENCED PRIMARY CARE PROVIDER who deliversa broad scope of care, including primary and preventive care, chronic condition management, urgent care (same or next day visits), and coordination with specialists and hospitals.
ACCESS YOUR PROVIDER 24/7 by phone for urgent needs, through email via the health portal, or during easy-to-schedule appointments at convenient locations near work or home.
SAVE MONEY. Most services are provided at no out-of-pocket cost, with no co-pays for office visits or telecommunication.*
* Certain prescriptions and procedures, and tests sent to outside labs will be charged to your insurance.
Get started! call 1-866-808-6005 or click below to enroll!
IMPORTANT
If you are enrolled in the Catholic Diocese of Cleveland MMO PPO Plan your healthcare benefits can now include Paladina Health. Membership is at no cost to you and your eligible dependents.
Consistent with Catholic teaching, medical services and prescriptions provided by Paladina Health or any other provider will not be covered if they are  contrary to Catholic teaching regarding the dignity of the human person.
Did you miss the webinar?
Watch it here! Learn more about Paladina Health and the benefits you will receive!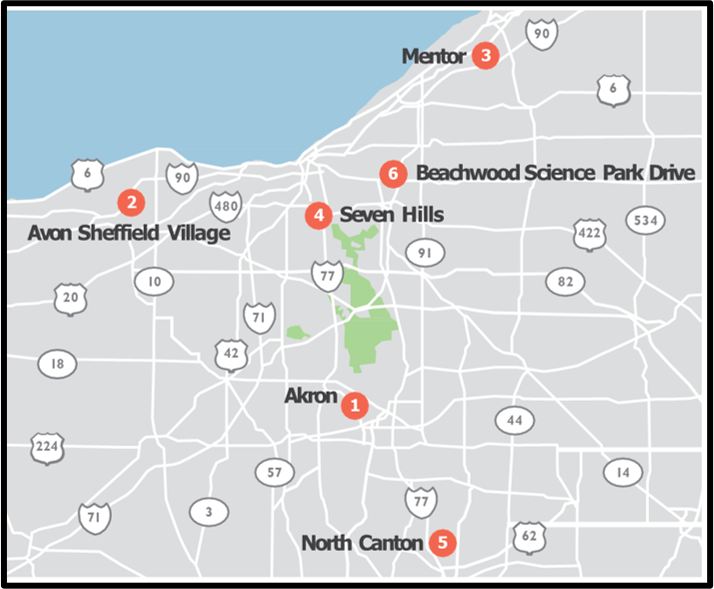 1) Akron White Pond Drive
789 White Pond Dr., Ste A 
Akron, OH 44320
(234) 226-5038

2) Mentor Great Lakes Plaza
7695 Mentor Ave.
Mentor, OH 44060
(440) 368-0900

3) Avon Sheffield Detroit Ave.
5445 Detroit Rd.
Sheffield Village, OH 44054
(440) 653-8033

4) Seven Hills Lombardo Center
5700 Lombardo Center Dr., Ste 120
Seven Hills, OH 44131
(440) 368-0930

5) North Canton Lauby Rd.
5399 Lauby Rd., Ste 220
North Canton, OH 44720
(330) 615-6498

6) Beachwood Science Park Drive
25700 Science Park Dr., Ste 120
Beachwood, OH 44122
(216) 672-0211